Pat's Pizzeria
2679 N Lincoln Ave, Chicago, IL 60614
Order now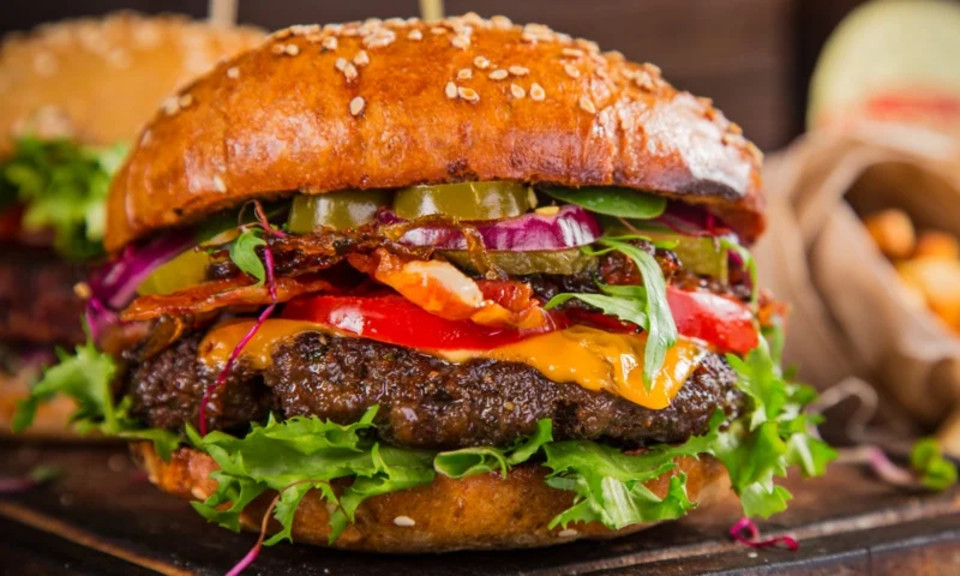 Steve
Pat's has been one of my go-to places for decades -- long before the original burned down and they moved to the new location. I had the pleasure of meeting the original owner, Nick, and his lovely wife and kids on many occasions, and I still remember the day he showed me two new items he was excited about: their pumpkin ravioli and their grilled (as opposed to fried) calamari. As incredible as their pizza is, you've got to try those two items!
Nick left us way too early, but those kids I met are apparently carrying on the tradition. Great family, and not a bad restaurant, either.
Jer
VERY TASTY thin crust pizza! They've been around since the '50s and there is good reason as to why. Ingredient prices are pretty reasonable, certainly better than others. Pizza came piping hot (in a paper pizza bag, so gotta have the oven up to keep warm). Nice guy delivering too. I thought it was a really good pizza and a good alternative to the dearly departed Pizza Bubamara. Very crisp, cracker thin crust with good toasting, very tasty sauce and good quality cheese. Generous portioning of the added ingredients. Delivery was about 40m. Would order again, absolutely!
Timothy
Patis Pizza is by far the best thin crust pizza in the city of Chicago. The crust in wonderfully thin without being burned. The cheese is quality. Not the cheap plastic like cheese so many places use. The sauce is very good without being too spicey. The sausage is very good without being greasy. And the delivery time is well within the timeframe stated. I would recommend Pat's thin crust pizza to any and all thin crust pizza lovers. There's none better in the city.
Don
pretty much NEVER disappoints. Though because I used my credit card to pay and tip, the driver, for the first time in 6 years asked me to meet him outside instead of delivering to my door. I explained to him, I didn't understand. He said it's ok and delivered like usual. I think because he had his tip automatically, he thought he was better than doing his job. I used to deliver pizza's, I always made my deliverys
Joshua
Their delivery driver makes me want to keep ordering everytime. The nicest guy you could ever meet. To me it is one of the reasons Pat's is so successful. Salute. The pizza as always is fantastic. Never had a bad pizza from Pats, been ordering from here since I moved to the city my freshman year of college and it has been as consistent as it was when I first moved. Keep it up Pats, keep making Chicago proud
LINDA
I have only ordered the thin crust pizza from Pat's. But is comes hot every time in a paper bag. The crust is thin and crispy and the sauce is addictive! Highly recommend.
Jessica
Delivery arrived early! And pizza was delicious!
Elizabeth
Best pizza in Chicago in my opinion!
John
A wonderful Chicago tradition!
John
The best pizza in Chicago
About us
Alcohol, American, Dinner, Grill, Healthy, Pasta, Pizza, Salads, Sandwiches, Vegetarian
Today

Delivery: 3:00 PM - 10:45 PM

Takeout: 3:00 PM - 10:30 PM

Delivery

Monday:

3:00 PM - 10:45 PM

Tuesday:

3:00 PM - 10:45 PM

Wednesday:

3:00 PM - 10:45 PM

Thursday:

3:00 PM - 10:45 PM

Friday:

12:00 PM - 12:15 AM

Saturday:

12:00 PM - 12:15 AM

Sunday:

12:00 PM - 10:45 PM

Takeout

Monday:

3:00 PM - 10:30 PM

Tuesday:

3:00 PM - 10:30 PM

Wednesday:

3:00 PM - 10:30 PM

Thursday:

3:00 PM - 10:30 PM

Friday:

12:00 PM - 12:00 AM

Saturday:

12:00 PM - 12:00 AM

Sunday:

12:00 PM - 10:30 PM